Ten students from the University of Saint Joseph (USJ) from Guinea Bissau, São Tomé and Príncipe, Timor-Leste, and Angola joined an exchange camp organized by the Office of the Commissioner of the Ministry of Foreign Affairs of the People's Republic of China in the Macao Special Administrative Region on 26 to 28 October.
Below is what the students had to share about their camp experience:
"Participating for the first time in this camp was something wonderful in many ways, we could show through video the beautiful cooperation between China and Portuguese speaking countries. The very important role Macau has as a platform connecting China and the PLP (Países de Língua Portuguesa). It also allowed me to meet and interact with people of various nationalities that I did not know before. I was able to visit places with beautiful stories, such as the largest bridge in the world connecting Zhuhai-Macao-Hong Kong. It was three wonderful days and I would like to join again next year." – Silvino Pinho, Master of Communication and Media student.
"Every moment or experience you live in your life is unique. Thus, participating in that is an extraordinary experience, and I believe that the majority of people who participate in that camp can subscribe the same feelings as well as mine. The idea of building more relationships between China and Portuguese speaking countries through the new generation is very relevant for more future cooperation, because the young generation is the key of development. I would like to thank USJ for the opportunity of letting me participate in the camp." – Jack Bonte Có, Master of Counselling and Psychotherapy student.
"It was an amazing moment for me where I had the chance to have fun, learn and share experiences with different people from different parts of the world and I am grateful for that." – Dalentche Gomes, Bachelor of Psychology student.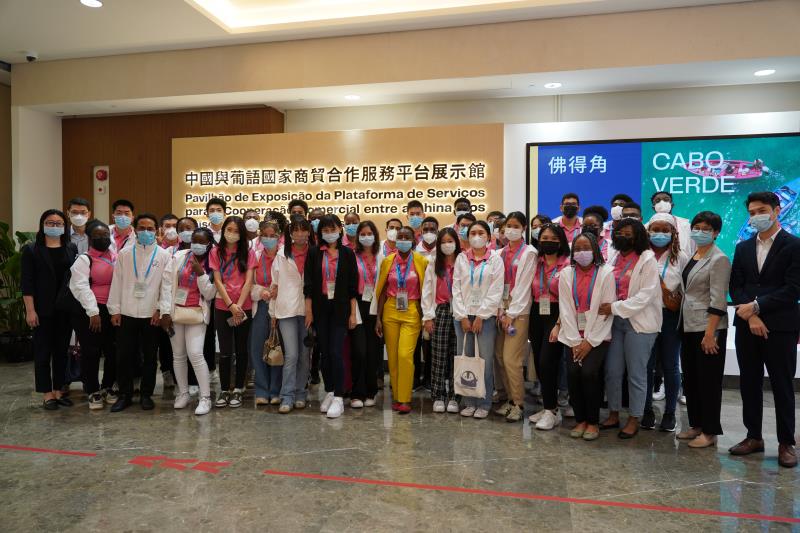 Link to article: https://www.usj.edu.mo/en/news/young-ambassadors-promote-china-and-portuguese-speaking-countries-relationship/